Winta is ova! is what Evan declared after a long fun day outside in the warm sunshine.
Eliana was thrilled to be out of the house, but she was not going to leave the house without her juice cup and cheese stick!
Enjoying the flowers (and her cheese stick).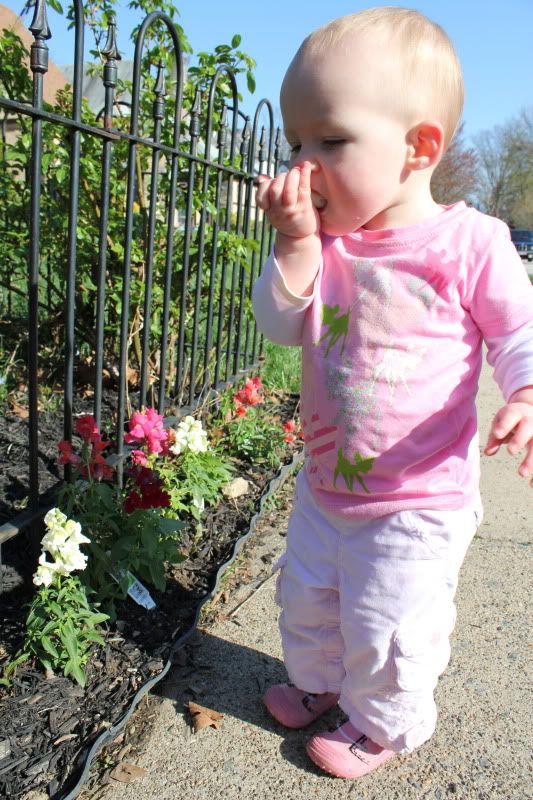 Eliana is so snack conscious that she even makes sure that Evan is getting his snacks and juice.
This picture is blurry but I love the look she's giving. She might not be able to talk, but boy can she speak volumes with just a twitch of the eye.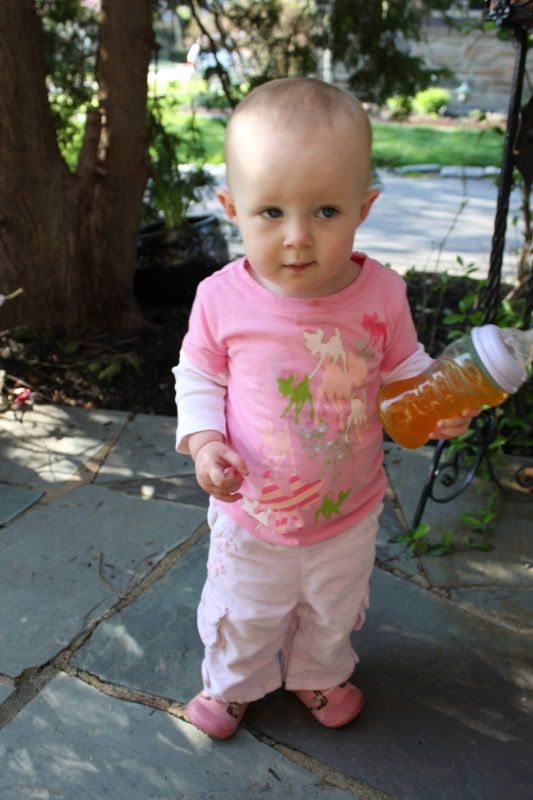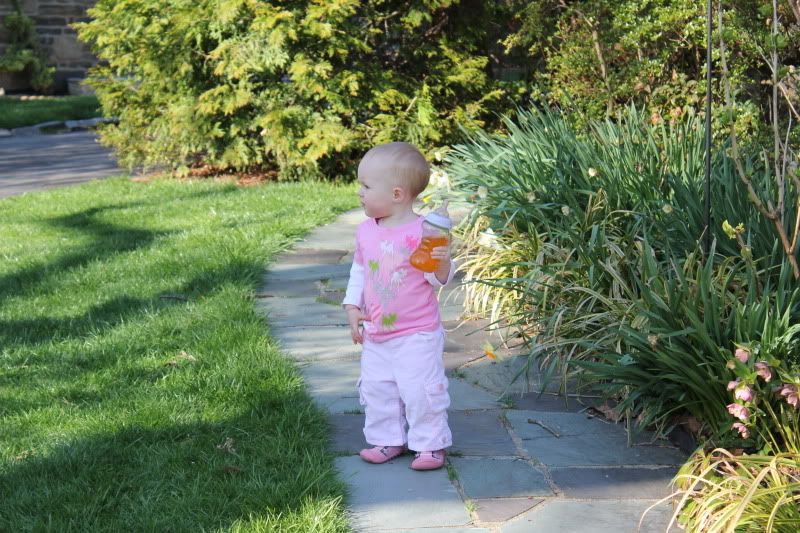 Evan notices bugs after cleaning up some spilled juice on the path with a wipe. I wish he would clean up like this more often INSIDE! oh well.
Mommy: "Evan, you are too close to the street, stay where I can see you!"
Evan: "You can see my butt!"
"But Mommy, I NEED to go in the street. The only puddle is in the street and I can't reach it, see?"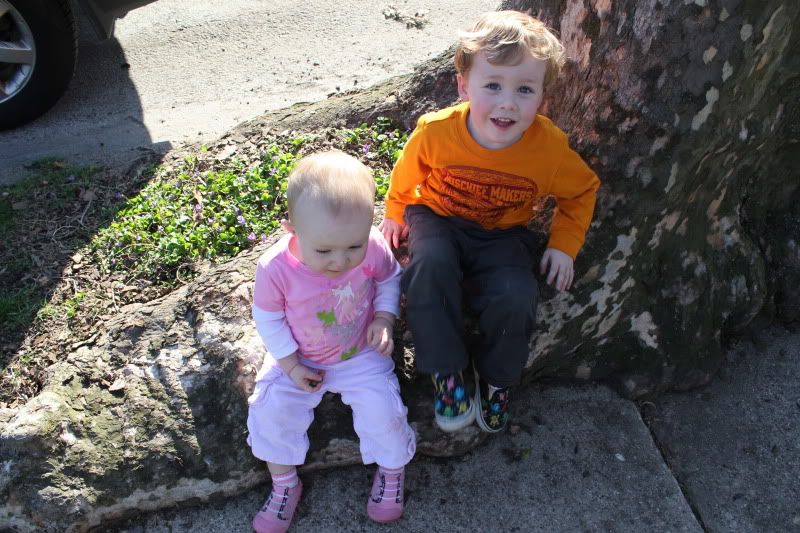 "Mommy, this dandelion doesn't work"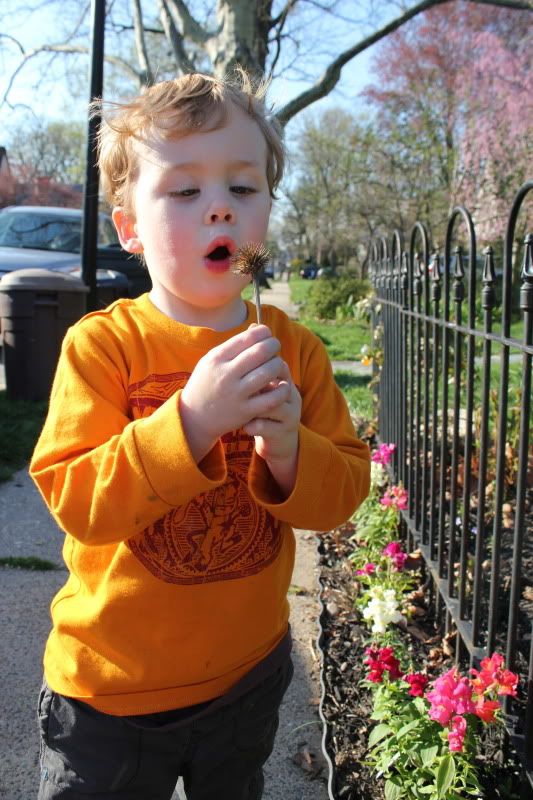 "Oh, wait, I forgot to put the fluff on" And picks up a giant "itchy ball" and makes his own version of a dandelion.
Eliana determined not to let Evan have this giant red ball. Evan determined to get it back. Then a minute or two after Evan fell onto the grass crying Eliana walked over to him and gave him the ball. So in the end it all worked out, Evan was satisfied with getting his ball back and Eliana was satisfied in driving him to tears.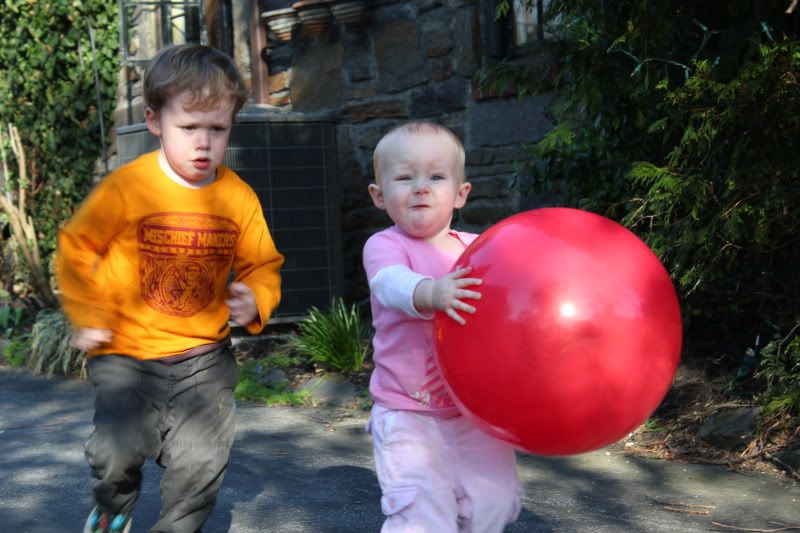 Evan teaching Eliana some new tricks.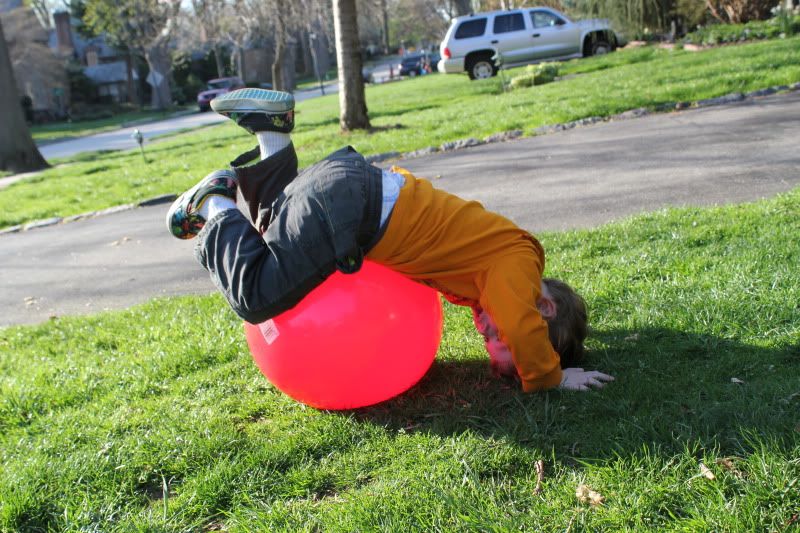 Evan loves his little sister.
And Eliana loves her big brother.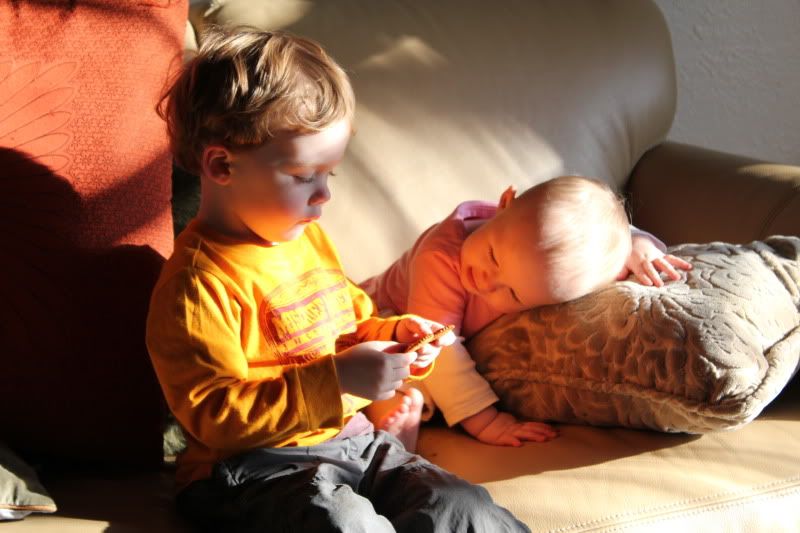 (Evan deciding what to do with the two crackers his Nana just gave him. He licks all the salt off of one of the crackers and hands it to me and says "Here Mom, here's a cracker for you." At least he's sharing?)